How to Prevent Cake Topper from Sinking
If you've been baking cakes for a while, you probably know the panic that comes when your cake topper starts to sink in the cake.The last thing you want to happen is for your cake to sag. Fortunately, there are a few tips to keep the cake upright before your guest digs in.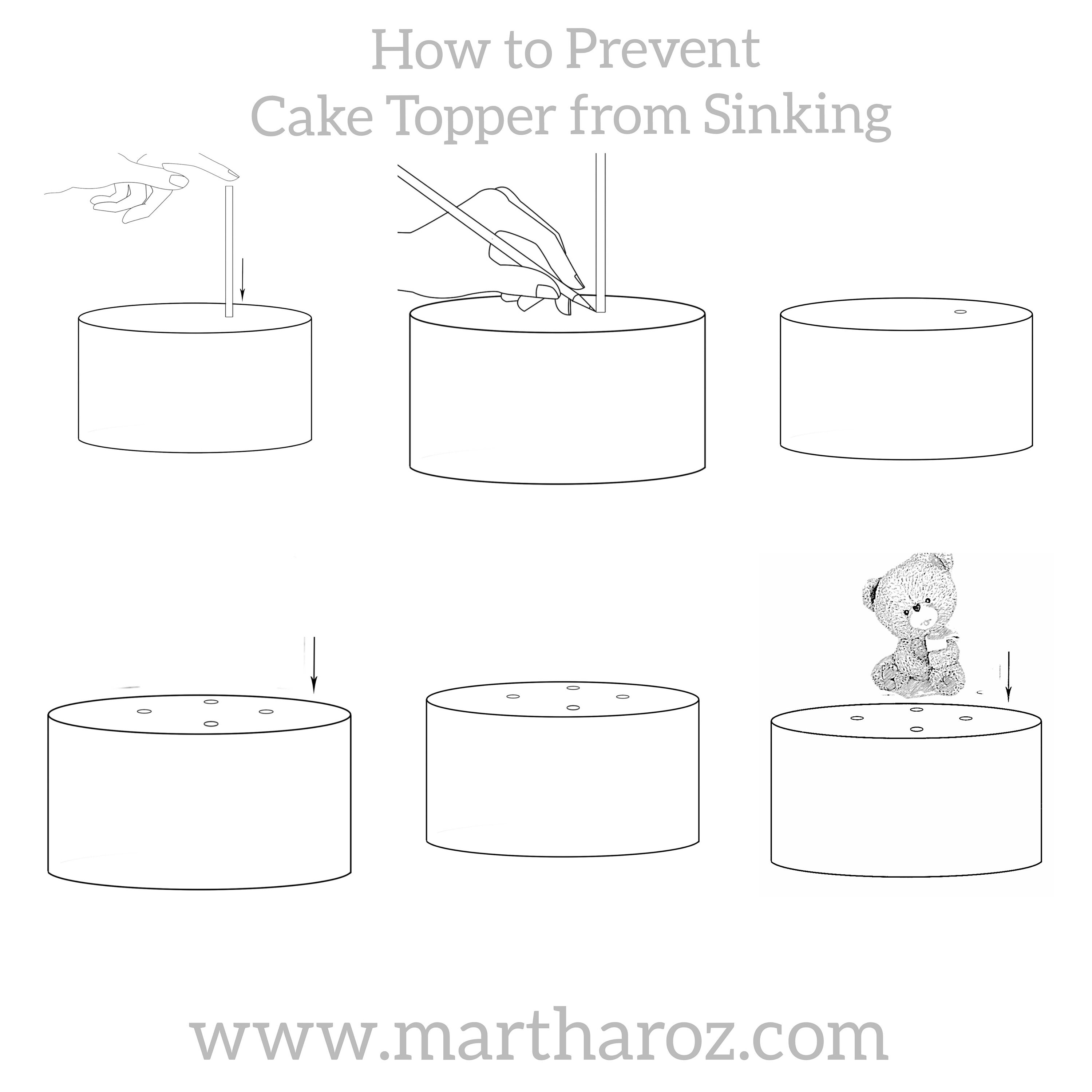 Mark the diameter of the cake topper on top of the cake.It's important to know how large  it is before the start, ( my standard cake topper is 3"- you need to use 2"-2.5" size of board, contact me about size of custom order).Place your round  cardboard or plastic board in the center of the cake ( or place which will be suitable for your project) then use a knife to gently outline it on top of the cake.  Tip: You can make your own cake board out of cardboard by cutting out circles  that are the exact diameter cake topper.
Measure the height of your cake. The dowels that you use will depend on the height of your cake tiers. Use a ruler or a tape measure for an accurate measurement. You can also insert a large straw into the center of the cake and then see how far it goes in.
Cut 4 plastic dowels or wooden dowels as tall as your cake. Mark the height of your cake onto each dowel with a pencil. Then, use PVC cutters to snip the excess length off of each dowel so that they fit the height of your cake.
Push the dowels in a diamond around the border of the cake board imprint. Take a look at the impression you made on the top of your tier with your knife. Push 1 dowel into the top of the circle, 1 into the bottom, and the other 2 on both sides of the circle. Make sure they are spaced about the same length apart.The top of the dowels should sit flush with the top of the tier so that they don't stick out.
Set the cake topper on top of the cake.  Tip: When it comes time to cut the cake, remove the cake topper.
I hope you find something here that help you with your sweet project.
If you'd like to talk about any custom project, please feel free to get in touch and we'll have chat.
Martha xx